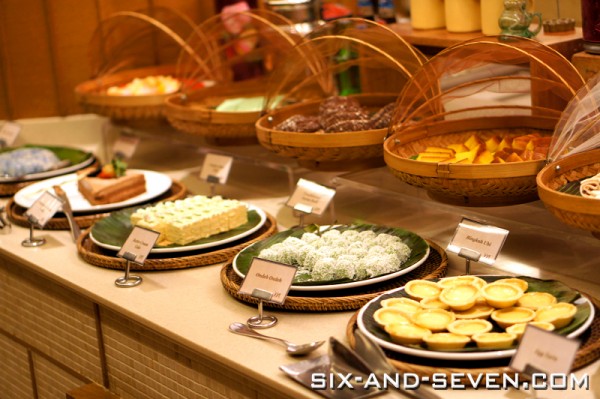 Everyone's childhood memories are special. Looking back, I fondly recall the times we went out as a family to that big field to fly our kites, weekly Sunday breakfasts at McDonald's and more excitedly, trips to the big hawker centres and pasar malam's—the sights, smells and sounds!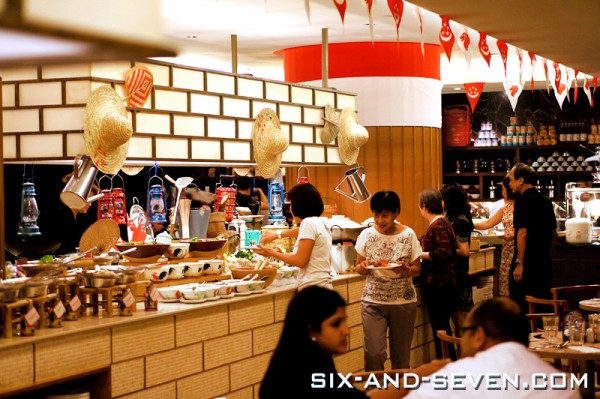 These days, the thought of strolling through a hawker centre or pasar malam in my Sunday best can be quite appalling—the sights, smells and sounds! This celebratory month of August, Feast@East Buffet Restaurant combines the best of nostalgia in a modern, comfortable setting with their Hawker Festival promotion.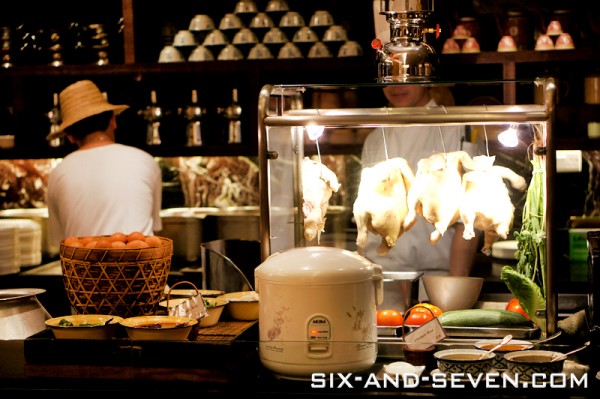 Presenting a choice selection of hawker fare alongside their usual Peranakan favourites, the entire restaurant is decked out in full, pseudo-1980s décor—with even some chefs in a coolie-like outfit, complete with straw hats for maximum effect. If the chicken-print bowls and tiffin carriers don't do anything for you, I'm afraid neither will the Haw flakes snack or White rabbit candy.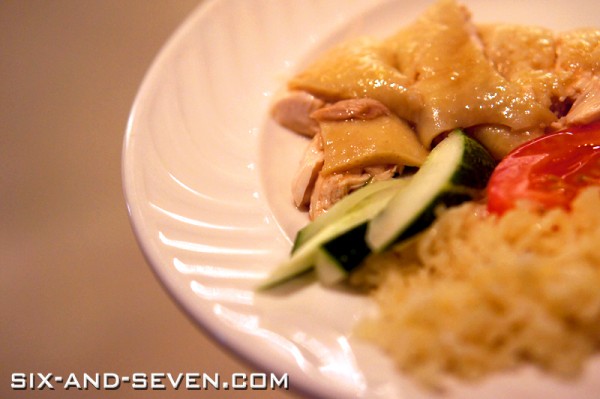 The buffet selection is spread out on two islands—one for hot dishes and savouries, the other for desserts—and a long 'live' station at the end. The chef chops up and serves me some Hainanese chicken rice, along with sliced cucumbers and tomatoes for a visual pop. Both meat and rice are oily and flavourful, just as it should be. A light touch of ginger and chilli—as the chef helpfully suggests—does enhance the taste of the tender meat, but is not essential to the success of the dish.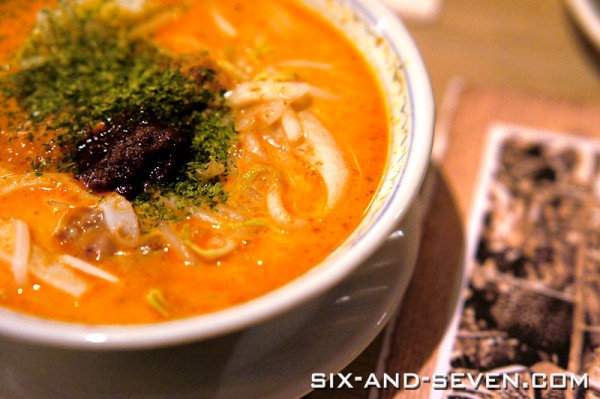 Those who prefer noodle dish will not be disappointed with their other offerings. Prepared à la minute, I had to wait about 3-minutes for my serving of that wet Hokkien mee to be ready, but the well-executed noodles with prawns and pork bits in a fragrant, non-oily gravy stock is worth it.
The Laksa, with rich gravy and cockles is not to be missed, and the tangy, sour Assam laksa also deserves a try. Between the two, I would suggest the latter if you have a small appetite; the piquant flavours are sure to whet your appetite for more.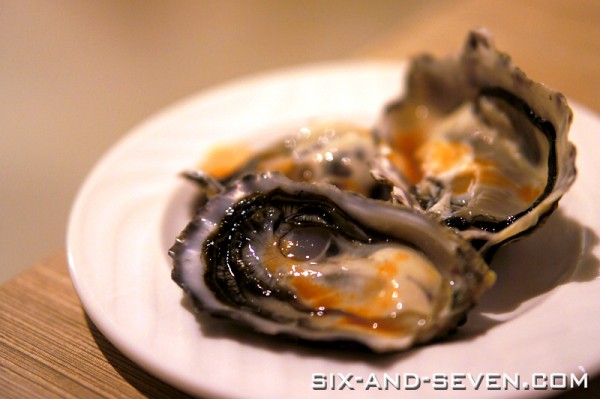 The coolie-chef, who served me my chicken rice earlier, also doubles as the chef behind the sashimi and oyster counter—albeit with a change of gloves. While the selection here is limited, every item was really fresh. I rarely go beyond a single serving of Fresh oysters, but I bashfully went back for thirds that evening.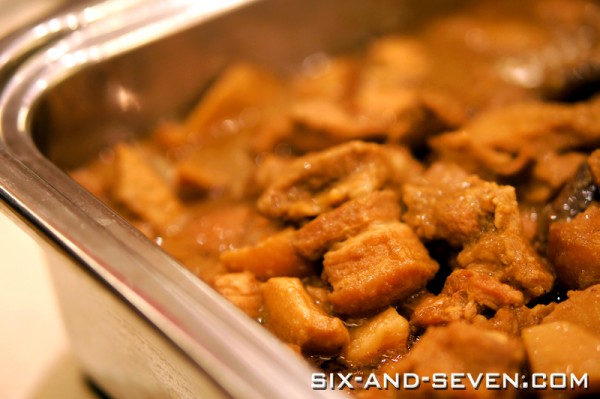 Feast@East also presents some stellar dishes on their 'hot food' island. The Braised duck with chestnut & mushrooms was cooked wonderfully, without the meat being tough as duck meat can sometimes be, but it is the Babi pong teh that really got my attention. While some parts are admittedly not as tender as I'd like, the gravy is simply delicious and pairs fantastically with some rice. A dead ringer for my grandmother's cooking, it was without hesitation when I went back for another big serving.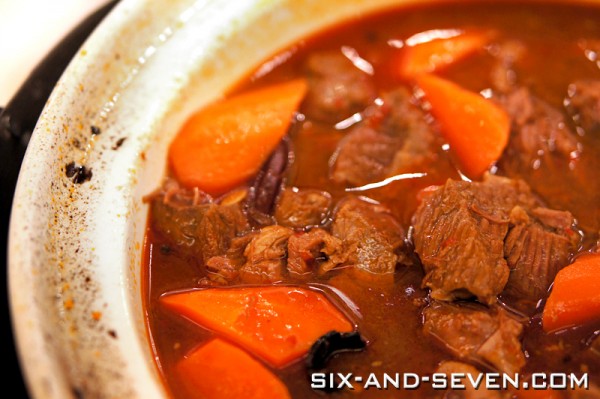 Besides the oh-so tender chunks of Braised beef in Szechuan style—which isn't as spicy as it looks—other dishes to try include Roast lamb and Crab with salted egg.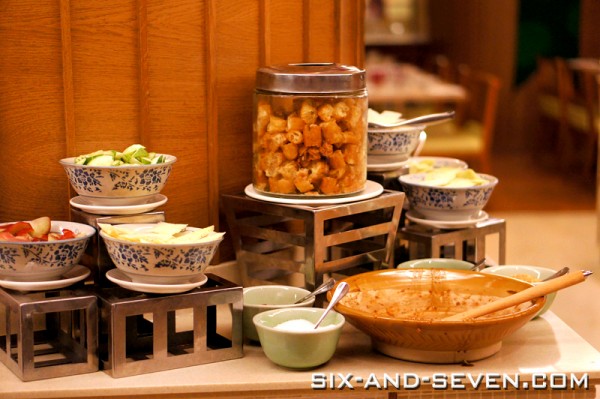 A fun element in the buffet lineup is the Rojak station, where diners get to create their own variation of the traditional fruit and vegetable salad dish. I couldn't get the exact taste of the rojak—the chef tips that the key is in a balance of sugar and dressing—but I definitely had my fill of my favourite ingredient: fried dough fritters.
Hidden amongst the spread of traditional Kuehs, cakes and DIY Chendol corner is Feast@East's famed Durian Pengat. Word has it that this durian dessert is a favourite of former President S. R. Nathan, who occasionally places takeaway orders for this. Smooth and luscious, the bittersweet paste was a clear highlight of the evening. Though you'll have to act fast should you want a scoop of this scrumptious dessert, the bowl is always emptied at an alarming rate.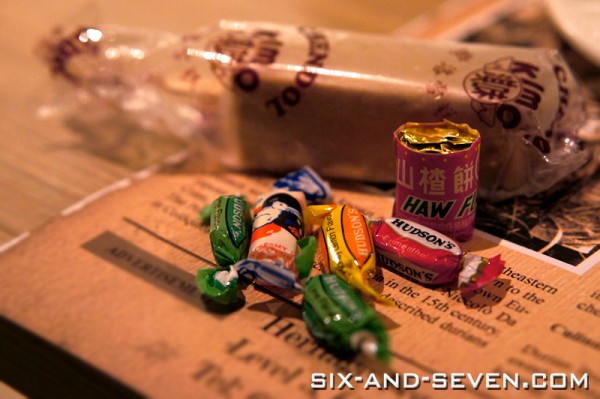 Parking can be confusing, especially if you're a first-timer to the hotel and you end up parking at the Roxy Square mall just beside, but this should be seen as only a slight deterring point. Service is warm and prompt, and while the lineup does not boast a myriad of dishes, it makes up for it in terms of quality and taste.
The Hawker Festival promotion runs through 31 August 2012, and is available for:
Lunch (Mon-Sun): Adult $42, Child $21, Senior citizen $33
Weekend High Tea: Adult $22, Child $14
Dinner (Mon-Thurs): Adult $45, Child $23, Senior citizen $35
Dinner (Fri-Sun): Adult $47, Child $24, Senior citizen $37
Feast@East is not halal-certified, but Muslim diners may request for the à la carte menu from Grand Mercure Roxy's Halal kitchen when they dine in the hotel.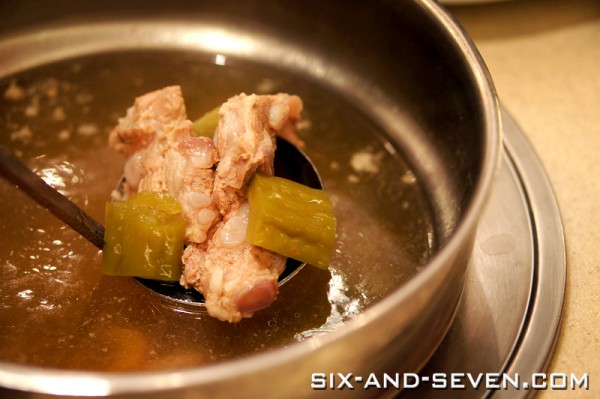 Feast@East Buffet Restaurant
Level 3, Grand Mercure Roxy Singapore
50 East Coast Road, Roxy Square
(Opposite Parkway parade Shopping Centre)
Singapore 428769
Tel: +65 63405665 | Website