Ramadan is a special period for our dear Muslim friends. This year, Straits Kitchen @ Grand Hyatt Singapore marks this special occasion with the addition of Middle Eastern cuisines to its extensive buffet spread. Grand Hyatt Singapore has specially flown in guest Chefs and host from Grand Hyatt Doha in preparation of this traditional festival.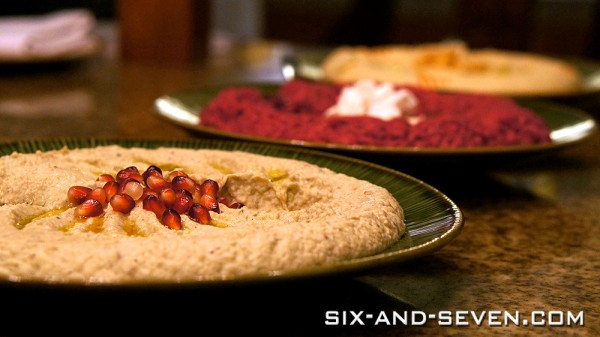 For the appetizers, Middle Eastern food lovers would be delighted to find the selection of Hummus Beruity, Beetroot Mutable and Mutable. The Mutable is made from Australian eggplants, which gives it a bolder flavour as opposed to the Mutable with beetroot. The selection of appetizers all end on a zesty note from the lemon juice, and they go well with the Arabic breads provided.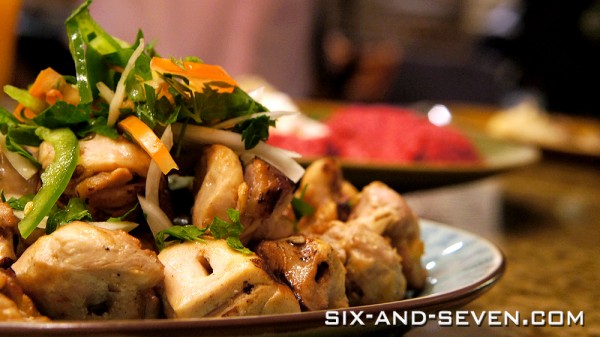 The Shish Taouk Bil Labhne, which is charcoal-grilled pieces of chicken, was one of the highlights of this buffet spread. The chicken has been seared to a nice crisp on the outside, while still retaining its tender and juicy meat on the inside.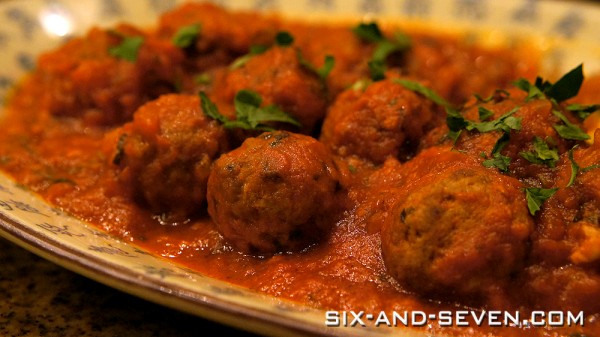 Other items on the buffet spread include the Dawood Basha – Middle Eastern meatballs. The meatballs were disappointingly tough on the outside and drier than Gurmit Singh's humor on the inside. While even the beautiful tomato broth was unable to save this dish, it went fantastically well with the side of Cous Cous found on the buffet spread.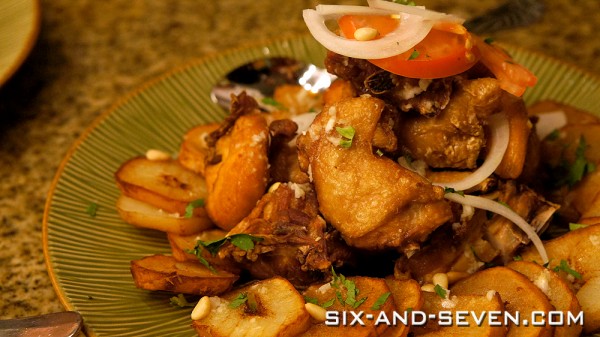 Another highlight was the Fried Chicken. Assuredly not an ordinary dish, this fried chicken has been soaked, together with the potatoes, in garlic before hitting the oil. The result is pieces of chicken and potato having a nice bold flavour of garlic – enough to scare the cast of Twilight away, but still within kissable breath standards.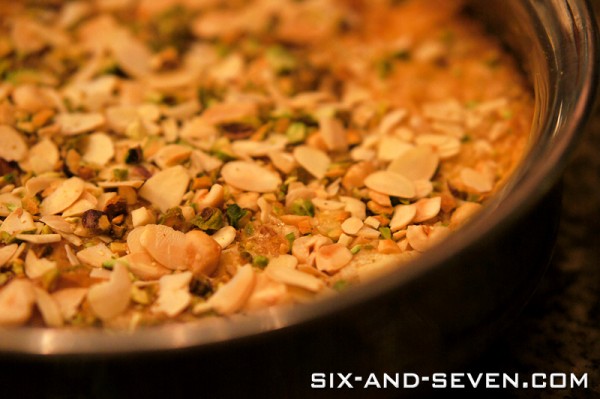 The dessert selection is definitely one to rave. The Um Ali, a Middle Eastern take on traditional bread pudding, stood out tops. Apart from the usual baked soggy bread we have come to love, Straits Kitchen has topped this dish with generous servings of crushed almonds and pistachio in place of the boring vanilla sauce. The smokiness of the almonds, alongside the crunch, gave new life to this rather mundane dessert.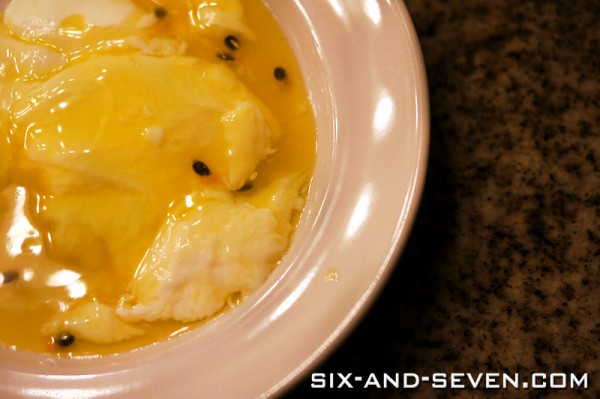 Do not be fooled by the appearance of the Passion Fruit Mohalabia. Not the most pleasing on the eye, I guarantee you this dish taste better than it looks. The sticky and gooey texture could easily have been mistaken for a failed batch from the oven; but this Middle Eastern custard base dish had me going for second servings. The dessert was not overpoweringly sweet, with an interesting texture and a nice bite from the passion fruit seeds.
I personally have had the honor and privilege to break fast with my Muslim friends, and it was certainly a memorable experience; and what better way to do celebrate this occasion than at Straits Kitchen with its wide selection of local and Middle Eastern food. The extended buffet spread will be available for dinner from now until 18th August.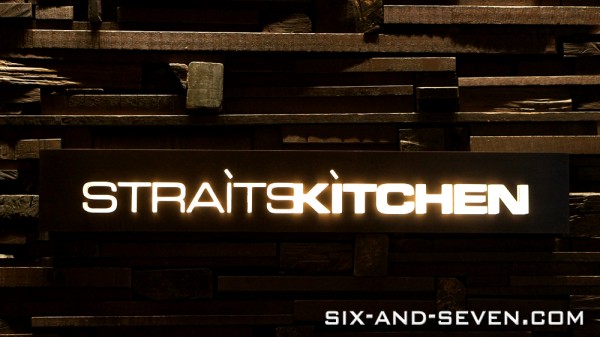 Straits Kitchen
10 Scotts Road
Singapore 228211
Tel: +65 67321234
Dinner: 6.30pm – 10.30pm
Adult: $68 ++
Child: $38++