Aside from the 'uniquely Singapore' Yu Sheng—eaten during the celebratory Chinese New Year period—nothing spells festivity like a gathering of friends, or loved ones, over a good ol' bubbly pot of steamboat. Seafood Paradise of the Paradise Group launches – for the first time – a brand new a la carte steamboat weekday menu at their Changi Airport Terminal 2 outlet. Pairing along with their myriad of local seafood options, travellers and locals alike can enjoy a well-rounded experience of our Chinese seafood food scene in just one restaurant.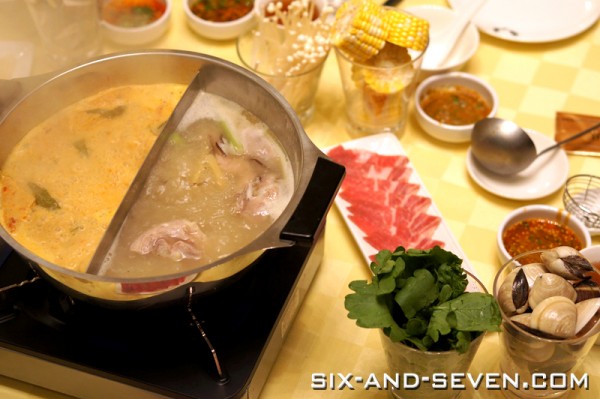 Choose from a selection of 5 different soups: Chinese rice wine ($12.80), Laksa, Herbal, Superior broth and Tom yum (the rest at $5.80).
Those who fancy something spicy will enjoy the Tom yum or the Laksa—a milder version of the familiar Singapore local favourite that lends a creamy, spicy touch without overwhelming the ingredients. While considerably pricier, the Chinese rice wine soup base remains a highlight. Made with premium Chinese rice wine, wild black fungus and wolfberries, the seemingly light base has a subtle richness with a distinctive fragrance of rice wine and hint of ginger. The soup bases are refillable, so you can drink your fill.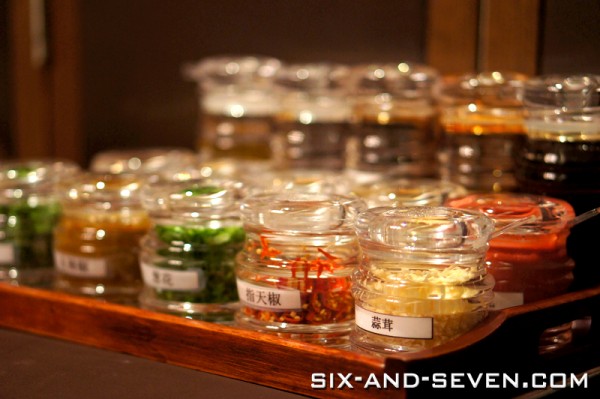 Diners can also customize their own dipping sauces from the selection of condiments. There is even a page in the menu dedicated with instructions for the classic sauces, or you can simply ask the friendly staff for recommendations. I find this refreshing, as not all steamboat places provide such a plethora of condiments, and a good sauce—besides a good soup—can really make or break an enjoyable steamboat experience.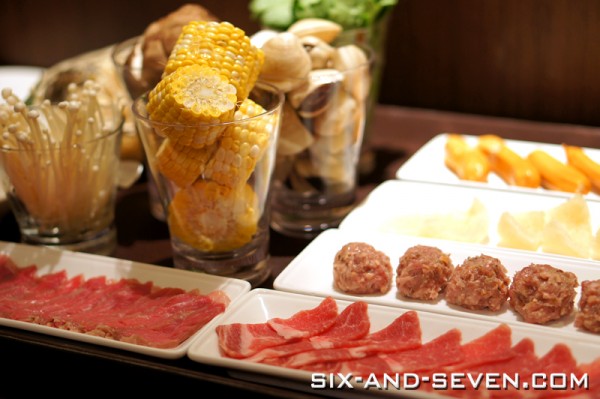 The steamboat menu is pretty extensive—with plans to expand their current 60-plus selection of meat, seafood, vegetables and noodles—ranging from the cheapest item of Ladies finger stuffed with fish paste ($0.80) to the most expensive Scottish bamboo clam ($24.00/2-pcs), not including seafood at seasonal prices.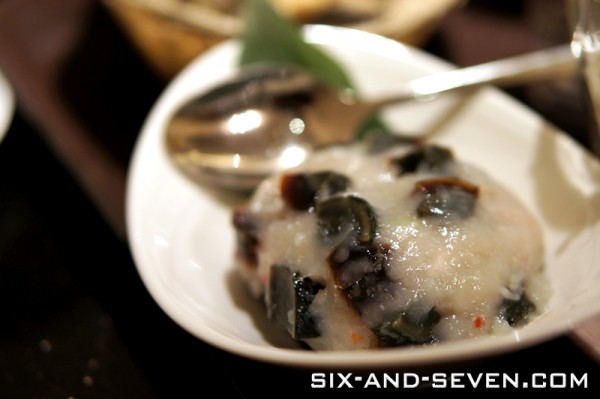 Besides the highly enjoyable and crisp Fried fish skin ($5.80/portion), another interesting dish was the Century egg in fish glue ($9.80/dish). Cooked in the Chinese rice wine soup, the characteristic century egg bits were accentuated by the slightly sweet fish glue, which also held some flavour from the soup.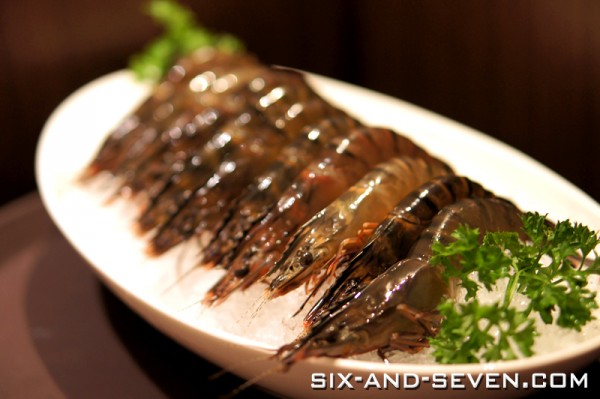 Premium meats, like Wagyu beef (MBS 6-9) ($19.90/120g) or Kurobuta sliced pork ($12.80/120g), are also priced very reasonably, but it is their range of live seafood that is no doubt the main draw—and coupled with their ongoing Seafood Fiesta promotions, you don't have to worry about breaking the bank.

Seafood Fiesta Weekday Promotions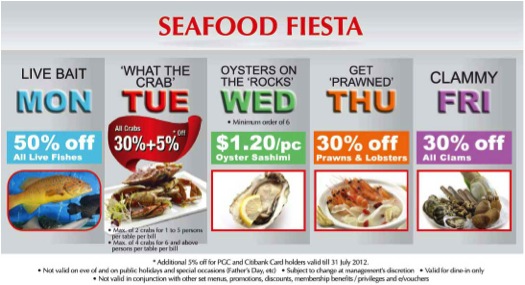 Monday – enjoy 50% discount off all live fishes
Tuesday – enjoy 30% discount off all crabs (min 2 crabs for 1-5 Pax per table/bill, and min 4 crabs for 6 Pax and above per table/bill; Paradise Gourmet Card members enjoy additional 5% discount)
Wednesday – $1.20 per fresh oyster (min order of 6)
Thursday – enjoy 30% discount off all prawns and lobsters
Friday – enjoy 30% discount off all clams
**Additional 5% off for PGC and Citibank Cardholders till 31 July 2012
Terms & Conditions apply (not valid on PH & eve of PH, dine-in only)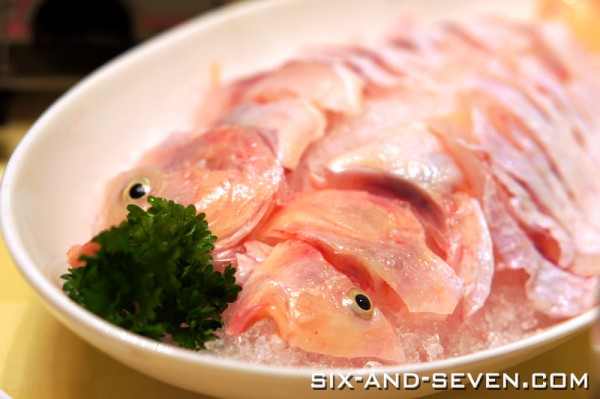 Seafood Paradise may not provide free-flow Xiao long bao's like Crystal Jade La Mian Xiao Long Bao's steamboat buffet—which standard has sadly deteoriated—but this is the place if you're up for quality steamboat with premium items in air-conditioned comfort.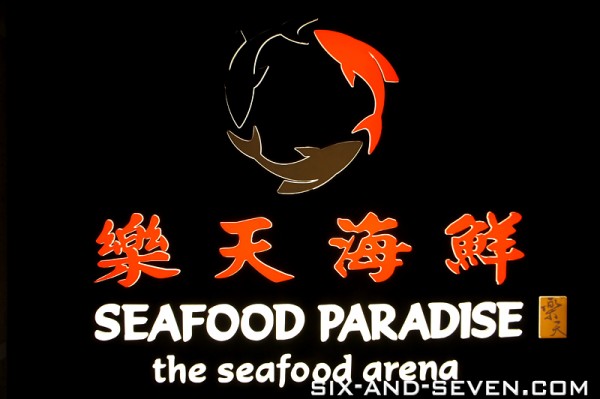 Seafood Paradise (Changi Airport Terminal 2)
60 Airport Boulevard #03-059
Terminal 2, Level 3
Singapore Changi Airport
Singapore 819643
Tel: +65 62149655 | Website
Operating hours:
Daily: 11.00am – 11.00pm (last order at 10.30pm)
Steamboat menu only available for weekday dinners.