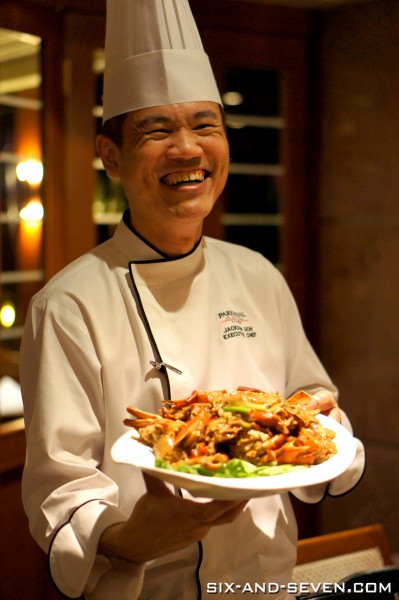 Coincidentally coinciding with this year's seafood-themed Singapore Food Festival, Parkroyal on Beach Road embarks on a similar direction as they roll out a scrumptious crab feast at Plaza Brasserie. With new recipes and a whole array of crab dishes in their buffet line-up, there isn't a need to break the bank or bend over backwards just to get your desired fill of this side-walking crustacean.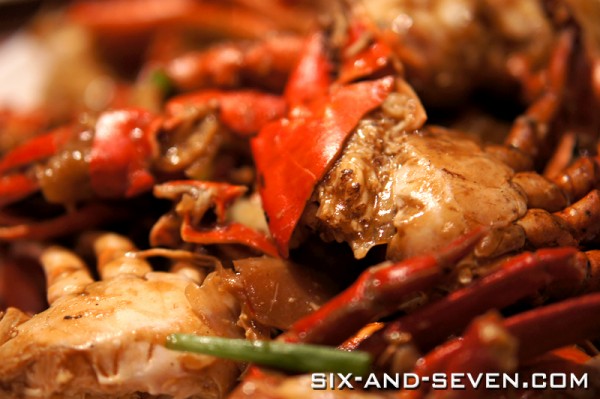 I would advice working your way from the light to bolder flavoured crab dishes. That way you wouldn't have to worry much about cleaning the palate. Both the Stir-fried flower crabs with spring onion & ginger and XO sauce crabs are suitably light and the dish relies mostly on the quality of the crab itself.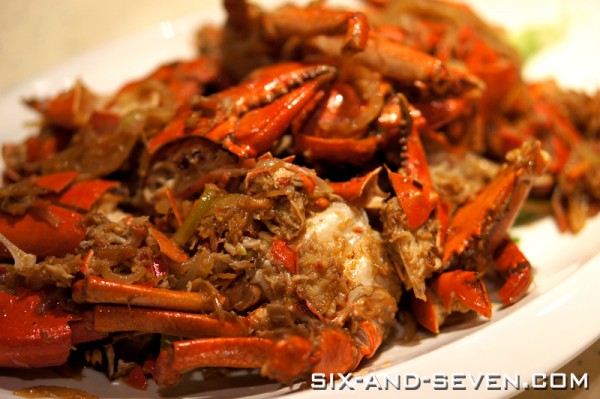 Of the two, I found myself taking a fancy to the XO sauce crab. The appetising morsels of savoury and slightly sweet onion and rice vermicelli bits stuck around the crab accentuate the natural sweetness of the crabmeat. I had to fight back the urge to ask Chef Jackson for another plate of this food equivalent of easy listening music for fears of sending my cholesterol levels through the roof.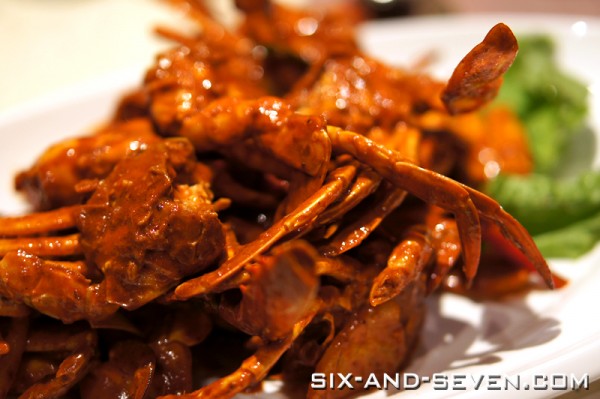 Covered in a coating of rich Peranakan curry, the Nonya curry crab is ideal for those who are out to get a spicy fix. This new recipe by Chef Jackson uses flower crabs, which has a somewhat 'cleaner', delicate taste to its meat, allowing the spices to really do their magic on your taste buds. A warning though, this dish may be a little spicy for those not accustomed to the heat.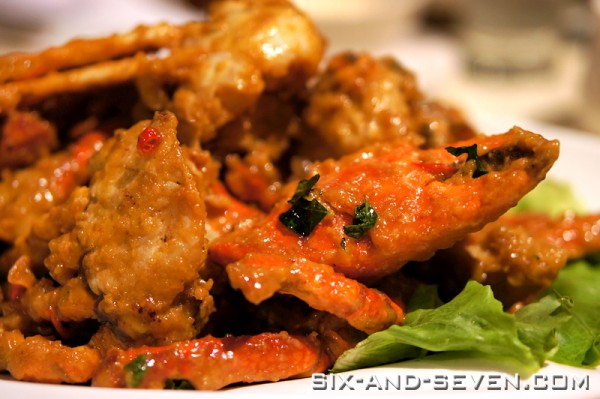 Both the Butter crab and the Stir-fried crab with salted egg yolk dishes are given a different treatment from the rest. Battered and fried before being cooked again in their respective sauces, the slightly fried parts not only help cling onto more of that rich, 'saucy' goodness, but also provides a satisfying slight crunch to contrast with the meat.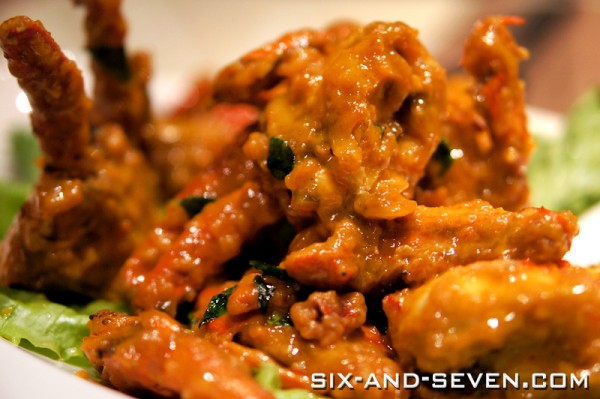 Going beyond what the name suggests, there is a touch of chilli added to both dishes, lending it an addictive spicy kick—like how a good sambal does. Both are equally sinfully gratifying, though the characteristic creamy, salty taste of the salted egg yolk sauce has an extra oomph that kept me licking my fingers for more. A definitely highlight of the evening.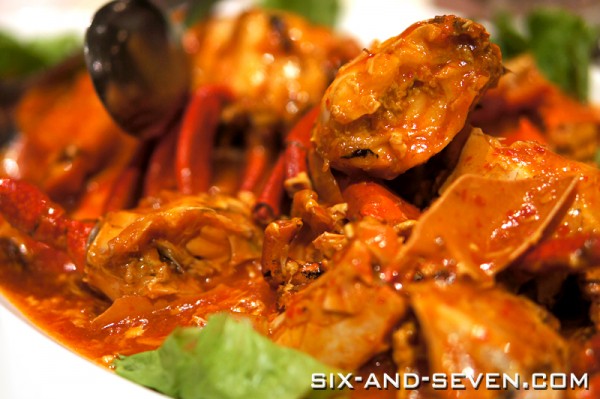 Traditionalists will not be disappointed with the chef's rendition of the popular Chilli crab. For the uninitiated, the chilli crab is—contrary to its name—not a very spicy dish at all. Instead, what it is known for is its gravy, the chilli crab sauce. Diners at the table were all just waiting for a perfect excuse to head out and grab some fried man tou (Chinese buns), or roti prata, to dip right into the mouth-watering semi-thick, sweet and savoury coalescence.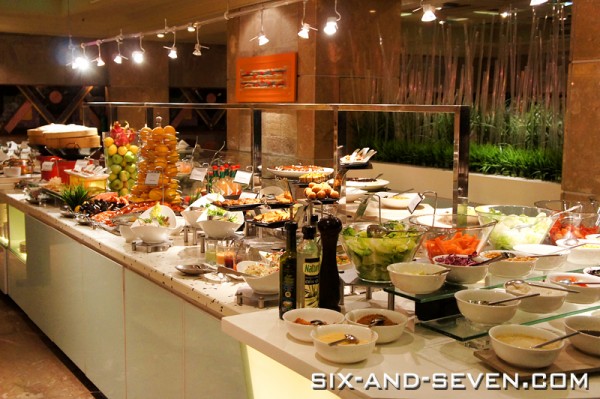 Fans of Plaza Brasserie's usual offerings will still be able enjoy the popular Deep-fried soft shell crabs, Laksa and Hainanese chicken rice, along with the rotation of the various crab dishes. This crab buffet promotion is available for dinners throughout the week, and runs through 31st August 2012.
Crab Fiesta Buffet Dinner
Mondays to Thursdays
Adult S$52++,  Child S$31++
Fridays to Sundays
Adult S$55++,  Child S$33++
Plaza Brasserie
7500 Beach Road
PARKROYAL on Beach Road, Lobby Level
Singapore 199591
Tel: +65 65055710 | Website