There exists a quality about home-cooked food that people just can't get enough of. Stripping away the fancy techniques and meticulous presentation, it is the 'Zi Char' and hawker stalls we favour for a fuss-free bite that highlight how much harder it is to make simple food taste good.
Some attribute it to the heart – or soul – of the chef that goes into his cooking, or the mastering of those dishes over the years, but probably few are able to demonstrate this art as well as Chef Carlo Marengoni at his homestyle, casual Italian restaurant, Trattoria Gallo D'Oro – or "a 'Kampong' Italian restaurant", as he affectionately terms it.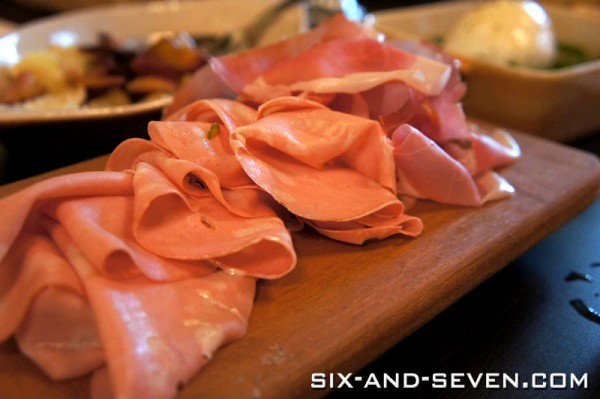 "Have food must share", the head chef and co-owner quips, as he serves up memories of home-cooked food from his hometown, Bergamo. Staying true to his motto of sharing, meals are served in a communal approach, where dishes are prepared for sharing and set in the centre for all to partake in. Diners may also opt for the 'sharing menu', featuring must-tries to new daily dishes off the menu.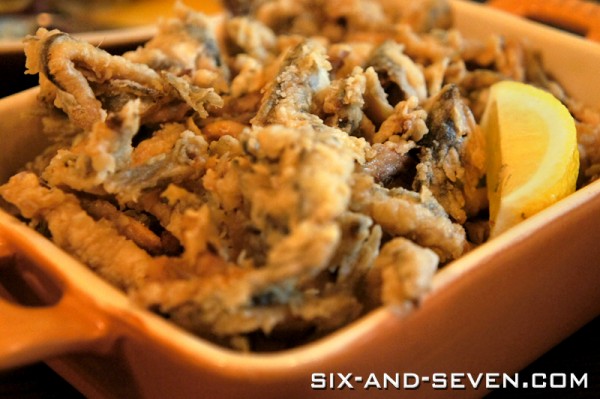 To kick off our meal, Chef Carlo presents the Sardine fritte ($25). Usually one to avoid fried food, I found myself strangely drawn to the crisp, deep fried sardines with onions, that were delightfully light and oil-free. The main, disguised as a starter, also helped the table to ease into conversation as we adopted a more casual way of eating with our fingers.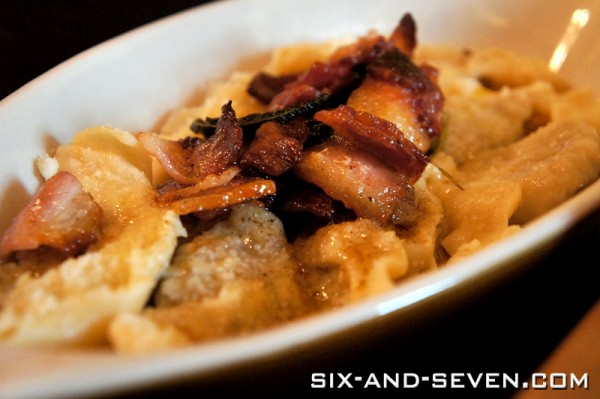 Topped with sage and part-crisp, part-succulent bacon mini-strips, the Casonsei alla Bergamasca ($20) was almost too easy to eat. The stuffed veal ravioli was packed to the brim with flavour, and the savoury bacon, that highlighted the delicate taste of veal, is rounded off with a rich, buttery finish.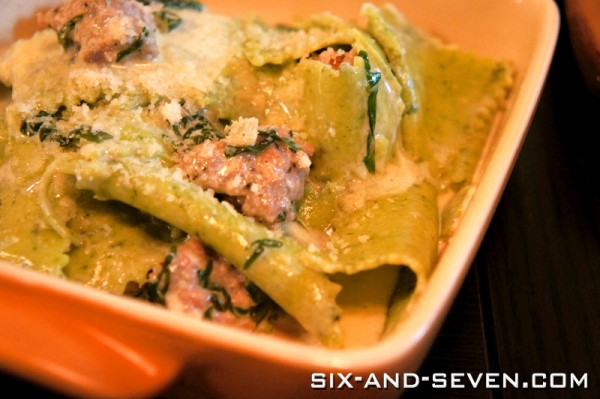 Chef Carlo's Foiade del Gallo D'oro($20) may be one of the simplest pasta dishes I've ever enjoyed, but it is the epitome of simple food done well; the fresh, homemade spinach pappardelle pasta – paired with springy sausage chunks – was noticeably softer than those store bought ones, and really absorbs the flavours of the sauce and spinach that much better. It's no wonder the chef dares to list this as his restaurant's namesake pasta.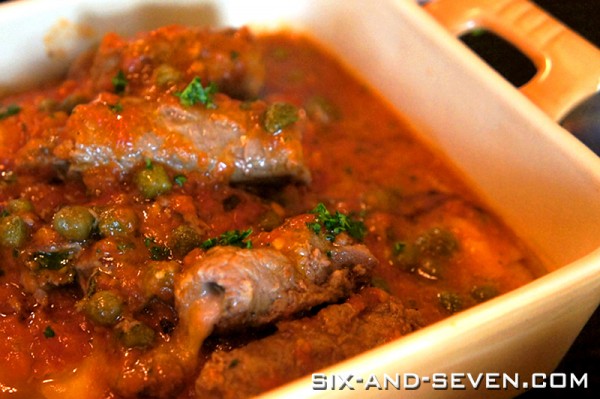 For what could possibly pass off as a kid's meal, the modest Involtini di manzo ripieni ($28) is anything but. Served on a bed of mash, the nicely executed thin rolls of beef are juicy on the inside and presents lavish, molten mozzarella when you bite into it. The capers lent a piquant burst of flavour, contrasting nicely against the tomato sauce.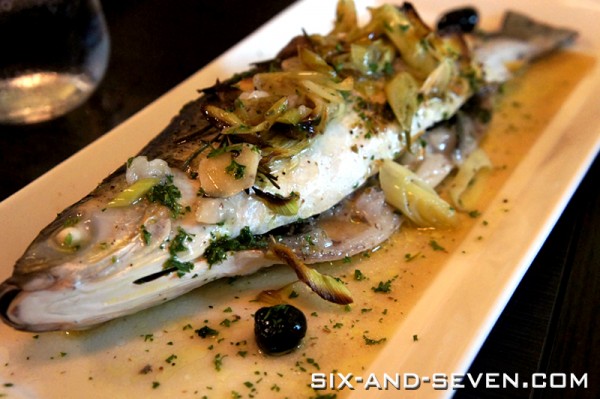 Fans of white meat can give the hearty, countryside feel roasted chicken dish, Pollo al forno rustico ($26), or the homely but delicious oven baked sea bass, Branzino intero al forno ($29) a try.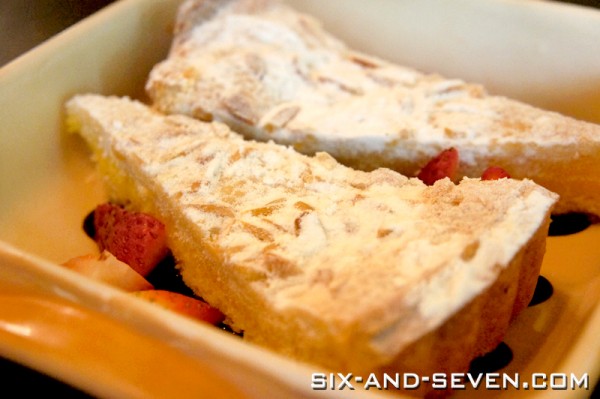 There seemed to be an Asian influence in the chef's grandmother's recipe for custard cake, as it felt more like a 'kueh', rather than a cake – not that I'm complaining. The Torta della Nonna con gelato ($10), served with rich, homemade vanilla gelato, is soft and moist—its texture a cross between the Japanese 'mochi' rice cake and a snow skin mooncake—and is teamed well with a slight drizzle of dark chocolate syrup.
Fuelled by an ever-present longing for the traditional Italian warmth and way of life, Chef Carlo has managed to turn it into a passion for sharing unpretentious and authentic northern Italian cuisine in this new, cosy restaurant at Central Mall.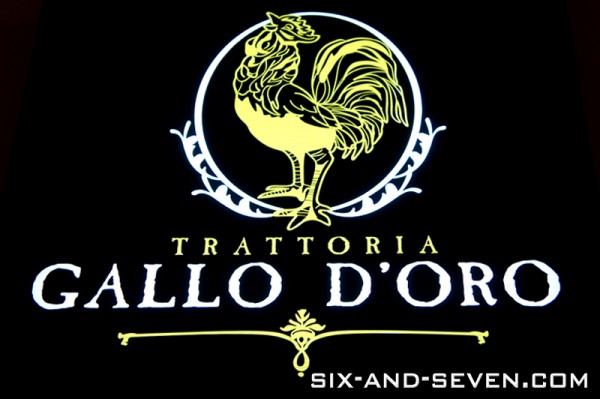 Trattoria Gallo D'Oro
7 Magazine Road, #01-03
Central Mall
Singapore 059572
Tel: +65 64388131 | Website
Operating hours:
Mondays – Saturdays (Closed on Sundays)
Lunch: 12pm – 3pm (Last Order: 2.30pm)
Dinner: 6.30pm – 11pm (Last Order: 10.30pm)