The anticipation and excitement generated from the opening of Dean & Deluca's flagship store in Singapore has created more buzz in the local food community than a Lady Gaga concert. Set to open its doors to public on 22nd June, 8pm, I can only hope that the management has taken crowd handling advice from Apple during new iPhone releases.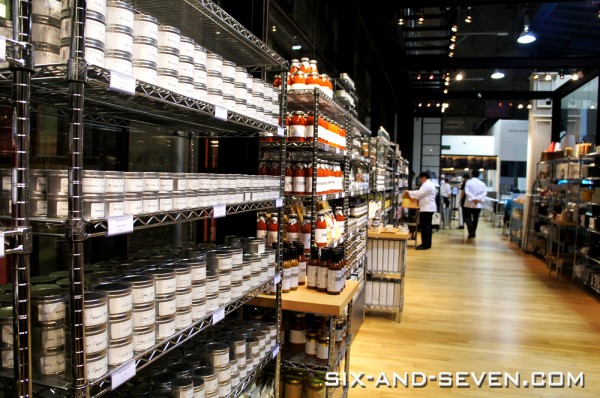 Apart from the artisanal cheeses and gourmet products we have come to love, Dean & Deluca would also be importing its signature café dishes and bakeries from New York. With the increasing popularity of cafes like Wild Honey serving all-day breakfasts, Dean & Deluca is set to join the league with its menu of delectable breakfast treats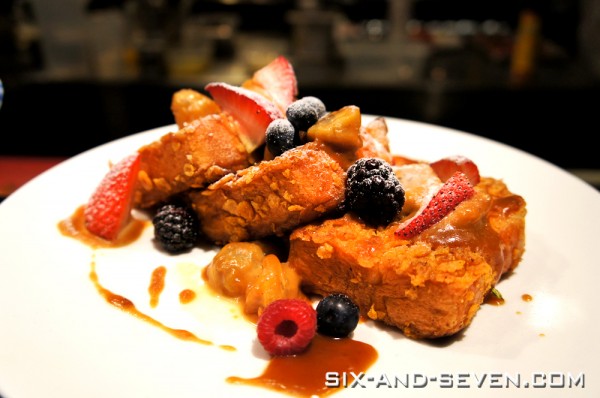 One of my favourite items on the breakfast menu was the Sautéed brioche French toast with salted caramelized bananas and fresh berries ($22). While salted caramel could make plain brown rice taste like a slice of heaven, I personally find having it for breakfast odder than Angelina Jolie's extra leg at this year's Oscars. That being said, the brioche soaks up salted caramel giving it a beautifully sweet taste.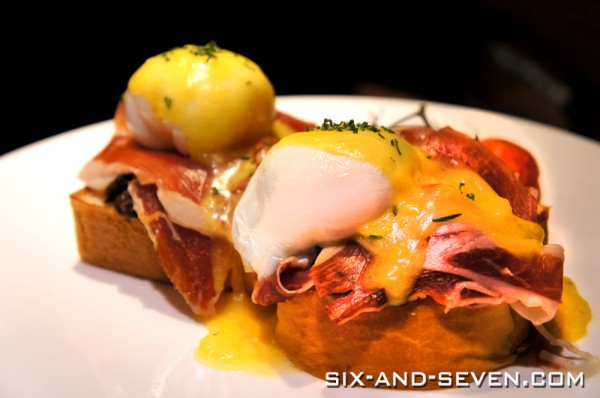 The Eggs Iberico ($25) is served with two poached eggs alongside mushrooms, jamon iberico and topped with hollandaise sauce. The jamon iberico was nicely cured to an intense flavor, but sadly mulled over by the hollandaise sauce. The eggs appeared more fully boiled than poached, giving Ya Kun a run for its money.
The New Yorker ($22) comprised of scrambled eggs with truffles and dill-cured salmon on toasted bagel. Scrambled eggs always make a great hearty breakfast start, and having it with truffles could not make my mornings any better. There was nothing much to rave about the salmon, and the bagel was tougher than catching all 151 pokemon.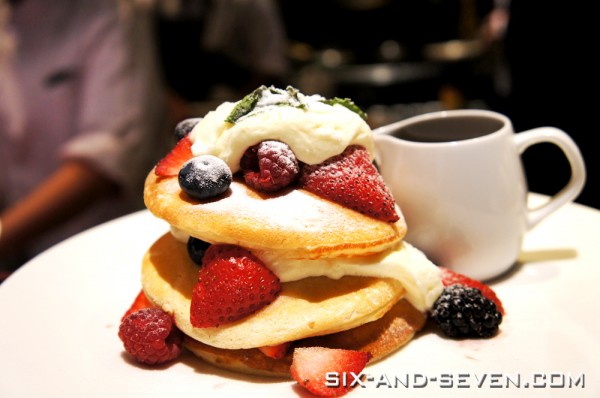 Berries and flap jacks ($18) was another largely traditional American breakfast dish. The oat and buttermilk pancakes were very much soft and fluffy that it makes you wonder why you even bothered with Macdonalds Hotcakes to begin with. Served lusciously with cream paired well with Dean & Deluca's notable maple syrup, this dish was another favourite of mine.
Dean & Deluca serves an interesting array of breakfast menu items that would definitely find some Wild Honey converts. Not to mention Dean & Deluca's range of artisanal cheeses and gourmet products, I would start queuing up if I were you.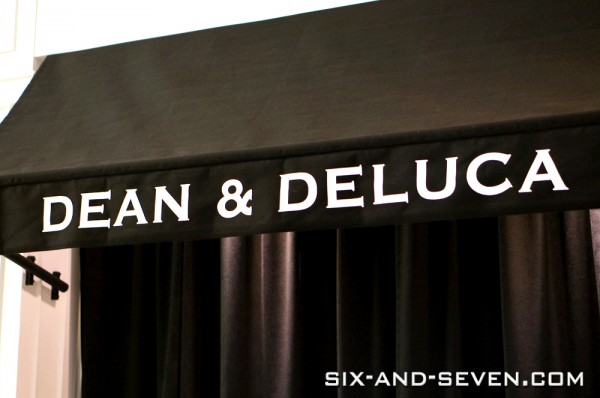 Dean & Deluca
Orchard Central
#04-23/24
181 Orchard Road
Singapore 238896
Tel: +65 6509 7709 | Website
Opening Hours:
Daily: 11am – 10pm