Think Australia, and the beautiful sunny beaches that makes East Coast beach look like a landfill comes to mind. In such a relaxed environment, it is no wonder that the organic 100% grain fed cows are still well-marbled. In its latest semi a la carte buffet spread, 10 at Claymore @ Pan Pacific Orchard presents a selection of premium meat sourced from down under.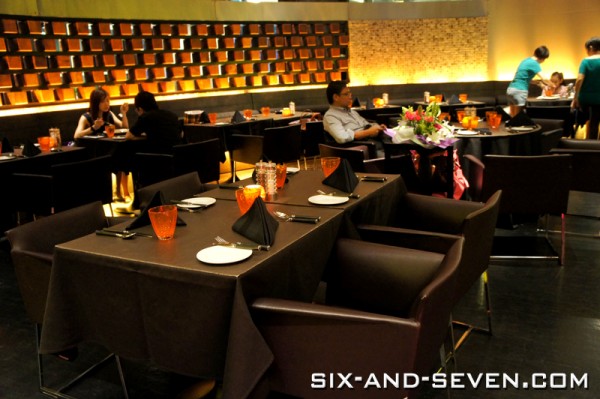 Aptly titled "Pleasure of Oz", 10 at Claymore is serving up beef from Gippsland, Victoria. The cows from this region are hormone free and 100% grass fed; as such, the cows take a longer time to mature, and tend to have more delicate flavours. Apart from beef, 10 at Claymore will be serving up other Australian treats such as its free-range lamb and Kurobuta pork belly.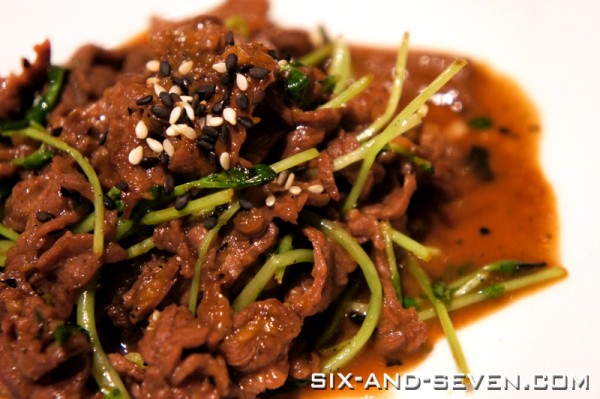 The Gippsland Teppan-style Angus Beef Rib-eye was one of the highlights from the menu offerings. Largely inspired from the Japanese art of teppanyaki, the beef have been sautéed with pea shoots and sweet tangy garlic-ponzu vinaigrette. Due to its higher fat content, the chunks of beef were able to cook until the vinaigrette flavoured the meat without drying it out.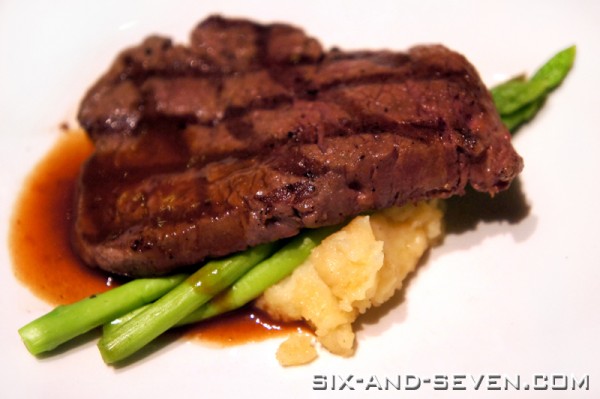 Other beef dishes include the Gippsland organic angus beef tenderloin. The beef was grilled to preserve its natural flavours, and served with a side of lovely Taylor port reduction and mash. While tender and flavourful, the rather thin slice of tenderloin was as forgettable as the musical careers of most American Idol winners.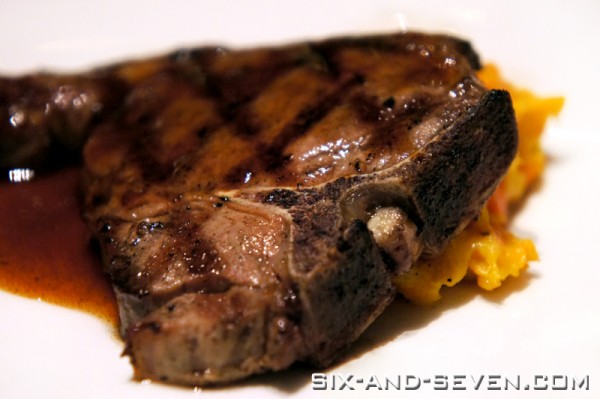 The Grilled lamb t-bone had me at first bite. The lamb was seared beautifully around the edges, yet keeping its juiciness in every bite. While the taste of the lamb can get bold at times, the citrus-balsamic reduction drizzled over the pumpkin puree creates an air of mellowness in the mouth that had me ordering a second plate before I finished my first.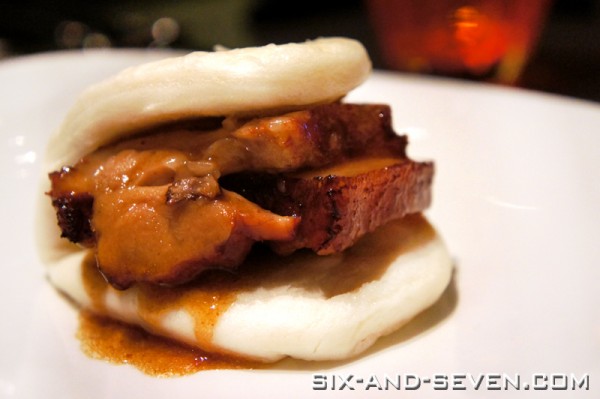 Disguised as Australian 8-Hour braised kurobuta pork belly, I realized that this dish was none other than the infamous Chinese Kong Bak Bao. If you are a fan of this local delicacy, I am positive this would land in your favourites list. With the Kurobuta pork's extra fat, the pork itself is able to withstand a longer time in the pot braising without compromising its texture; the result is a dish rich in flavours, and ever so tender.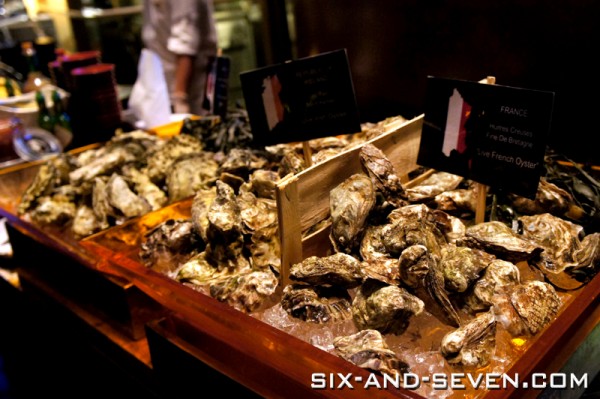 The buffet also serves up the popular favourites like the Beef Bourguignon, Boston Lobster and Freshly shucked oysters from France, Ireland and US. This buffet spread is available every day for dinner from now until the end of July, so do head down for a little reminiscent of all things good down under.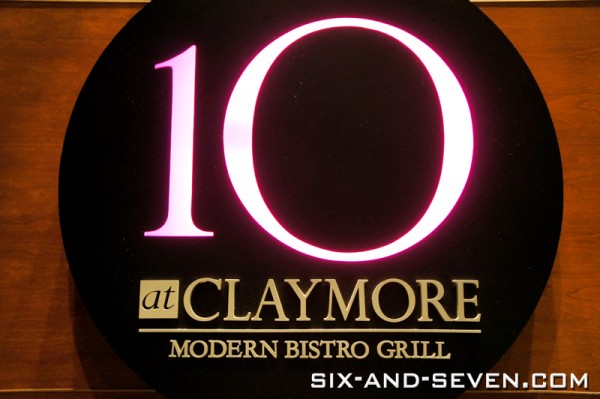 10 at Claymore @ Pan Pacific Orchard
10 Claymore Road
Singapore 229540
Tel: +65 6737 0811 | Website
Opening Hours
Dinner: 6pm – 10.30pm
Dinner: $55++
Sunday Brunch: $58++