We've all seen, or at least heard about, television exposé programmes depicting kitchens of various establishments to be a horror house of unhygienic practices or adulteration, so when PUTIEN invited Six&Seven down for a visit to their central kitchen, we were not exactly sure what to expect.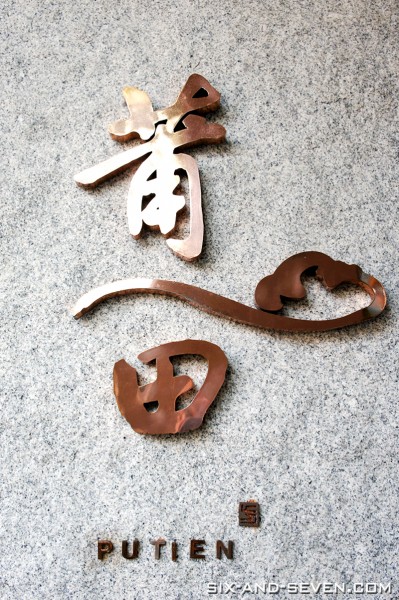 Luckily for us, their 3000-plus square feet HACCP-certified kitchen was squeaky clean – no CSI-worthy blood spatters – and only as painfully organized as an OCD person's bedroom. Using only specific coloured equipment to handle the different types of food—red for raw meats, green for vegetables, white for ready-to-eats and blue for their signature Putian beancurd—the central kitchen staff work diligently to prep the food that will be transported over to their current standalone Malaysia and 9 Singapore outlets.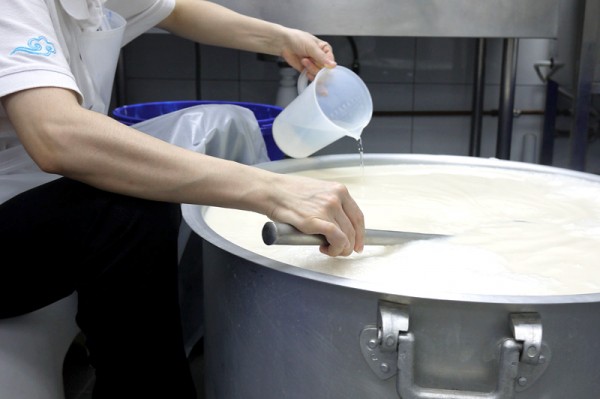 With all the hype about the various brand name beancurd desserts, we were given a demonstration of how the traditional Putian beancurd was made. Painstakingly handmade from scratch in a warm, temperature-controlled room, we watched as the soymilk slowly curded from the addition of brine into fluffy beancurd bits, before it was pressed to form huge slabs of beancurd as we know it.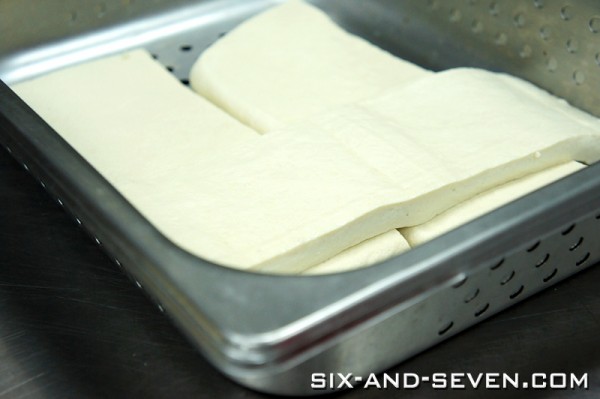 Executive Chef Larry Li explains that the entire process is performed conscientiously and slowly, so the resultant beancurd has a springy bite, akin to eating meat. It might not be as silky smooth as those pudding-like, gelatine-dependant beancurd desserts, but the Putian beancurd is free from chemical additives and tasty enough on its own.
We were then chauffeured to their flagship outlet along Kitchener Road – what started out as a simple stall specializing in Heng Hwa cuisine is now a bustling restaurant that seats 118 – for a taste of their beancurd in action.
Thoroughly soaked like a sponge, the Braised homemade beancurd ($5.90) was extremely flavourful and filled to the brim with the lovely, savoury soup. What I really enjoyed was that it wasn't empty inside; It was full of beancurd 'flesh', unlike what you sometimes get at yong tau foo stalls that try to bamboozle customers.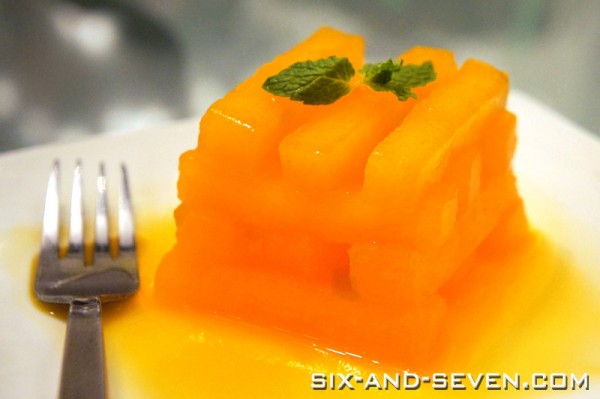 Chef Larry then proceeds to introduce to us some of the highlights from PUTIEN's new Summer Menu. The Winter melon in orange juice ($4.90) may possess a shade that resemble a post-nuclear reaction, but it is nothing short of a refreshing, citrusy bite. Cooked and soaked in a sweet orange juice, faintly reminiscent of the Fanta Orange soft drink, this is a sure-fire way to get your kids to eat their greens.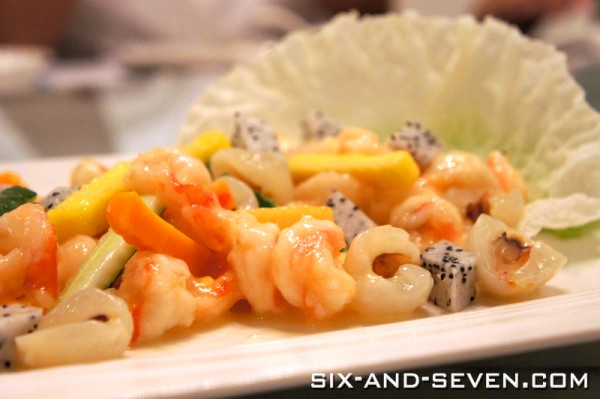 Inspired by his own summer memories, Chef Larry whips up this vibrant dish of Stir-fried prawns with fruit salad ($21.90 small, $32.90 large) using the summer fruits traditionally found from his hometown. The sweetness of the juicy, fresh prawns is contrasted by the crunchy melon strips, and punctuated by the piquant lychee and pineapple bits, making this a highly palatable dish.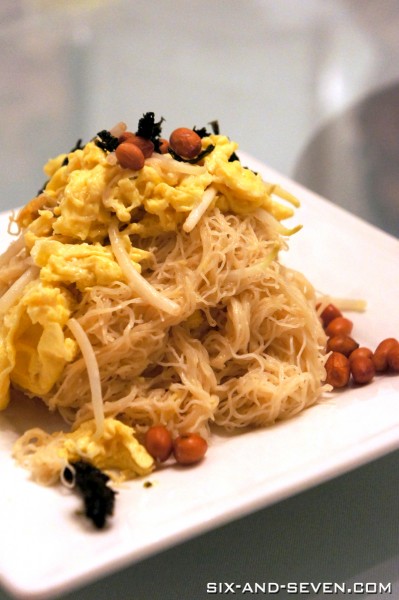 Look out also for their exclusive PUTIEN Soy Milk Mee Fen if you're in the area of Kitchener road. Cooked in soy milk, the creamy liquid lends the rice noodles a subtle fragrance, and the noodles are surprisingly moist and do not clump together when left alone.
PS. DBS/POSB cardmembers get to enjoy 10% off any Summer menu dishes. Valid through July 21st, 2012.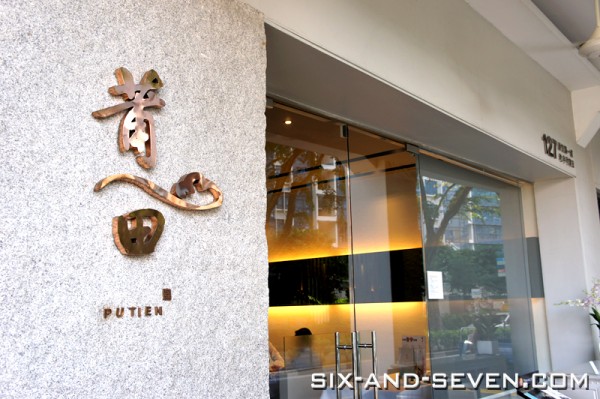 PUTIEN Restaurant (Flagship)
127 Kitchener Road
Singapore 208514
Tel: +65 62956358 | Website
Opening hours:
Lunch: 11.30am – 3pm
Dinner: 5.30pm – 11pm