Inspired by the intriguing 'speed-dating' interview sessions we experienced during World Gourmet Summit 2012, Six&Seven has decided to expand into our very own chef interview section, Backlights—where we dive beyond just the food we have enjoyed, and bring you an intimate session with the chefs and their philosophies on food.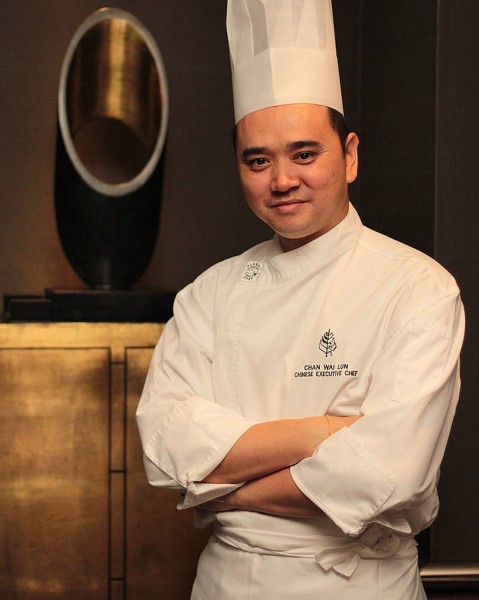 Four Seasons Hotel Singapore recently appointed Chinese Executive Chef Alan Chan  to head their award-winning Cantonese restaurant, Jiang-Nan Chun, and Six&Seven gets down to find out more. With close to 30 years of experience in the culinary industry, Chef Chan has worked his way through several Hong Kong restaurants before moving to Singapore in 2001. He is happily married with twin daughters, holds Singapore PR and previously served as a Master Chef at Crystal Jade Dining IN.

How did you get started on foraying into the culinary industry?
I wasn't very book-smart when I was younger; so instead of pushing me further into my books, my parents persuaded me to pick up a practical skill instead. That was when I tried learning how to cook, and my interest developed.
What is the philosophy behind your dishes at Jiang-Nan Chun?
I believe in preserving the authenticity of Cantonese cuisine, so I stick to the traditional styles but with a touch of novelty by using modern or interesting ingredients—like bacon and truffle oil in my dim sum. A successful dish goes beyond just the Executive Chef's abilities; it's all about teamwork and I am blessed to have a team of dedicated staff to help me in the kitchen.
Do you have a favourite dish from the new menu?
I had a part in curating the new menu, so I favour every item. However, if I had to choose, I would say it is my double-boiled soups.
Besides your signature soups, is there a particular cooking style you prefer?
Among all the Cantonese cooking styles—steaming, stir-frying, deep frying and more—I actually like 'braising'. It is one of the more challenging techniques that require a very good control over the cooking temperature and time in order to achieve the right texture for your meats.
What the biggest kitchen disaster you've experienced?
There can be any number of problems that arise in the kitchen; but the biggest disaster that I've faced was when an entire batch of double-boiled soups had gone 'bad' overnight. After years spent specializing in double-boiled soups, I am able to tell if the quality of the soup has been compromised by simply looking at it. These soups mostly go bad when they are not stored in the fridge at the correct temperature. During that time, there was no other choice but to clear out the whole batch and come up with a Plan 'B'.
What kind of dishes do you cook for your family at home?
I get to work with a lot of luxurious ingredients in the restaurant, so when I am home, I try to stick to simpler and more heartier meals such as  'ABC' soup or boiled fish.
As a chef, you have to work with all sorts of food, but is there anything you do not like?
I don't have a sweet tooth, so I'm not a big fan of desserts or sweets. If it's a taste I don't like, it would have to be 'bitter'; I stay away from items like bitter gourd and other bitter herbal tonics.
Are there any culinary secrets you would like to share with our readers?
For my signature dish (Double-boiled Sakura chicken soup with Chinese pear and fig), Sakura chicken is chosen as its meat is slightly tougher and able to withstand long hours of boiling. A tip would be to actually remove the chicken from the soup, instead of soaking, when storing the soup overnight.