Returning for its 16th edition, the World Gourmet Summit is only of one the biggest epicurean celebrations around the globe. Apart from having Michelin-starred chefs and celebrity personalities gracing our shores, it is also a celebration of one of life's greatest pleasures – eating.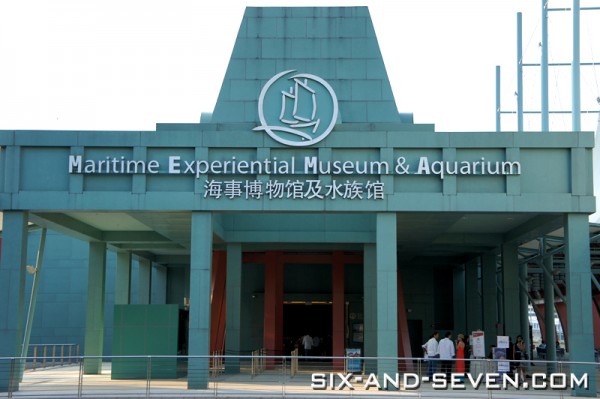 Held at the Maritime Experiential Museum & Aquarium in Resorts World Sentosa, Six&Seven had the opportunity to meet and interview some of the acclaimed chefs involved in an exclusive media event. Hosted like a speed dating session, without the exchange of personal numbers and with a group of media folk against chefs, the Chef A La Minute session gave us not only insight into their passion, but also some hints of what's to come.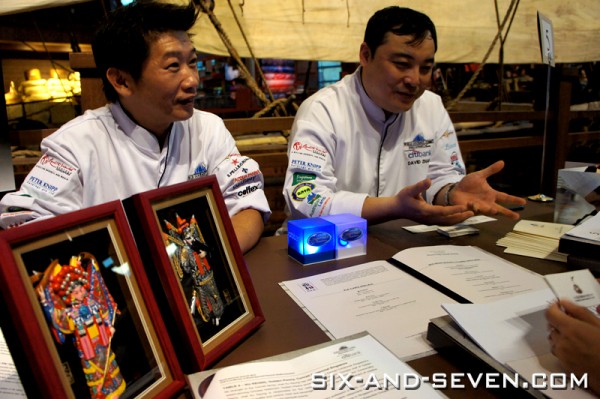 From the city of Beijing, roast duck specialist Chef David Zhang shares how his unique method of preparation that results in the ultra crisp, and 'popping' skin of his signature Xihe Yayuan Peking Duck. He also lets in on that he will be working tightly with Chef Li Man from Tung Lok Group to open a joint restaurant venture in August.
Architect-turned chef, Chef Fergus Henderson of St. John Bar and Restaurant shares how lucky Singaporeans are to have access to a smorgasbord ingredients even when they are not in season. His belief is that food is only as constant and adventurous as change, and he changes his menus depending on whatever that is available.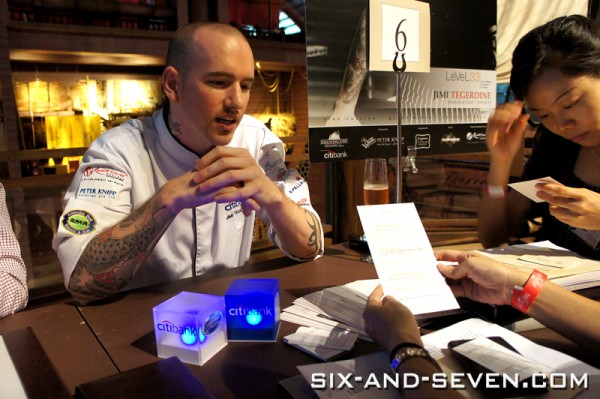 Chef James "Jimi Tegerdine of Level 33 (read our review here) shared his passion on modern European cuisine, as well as on beer and its pairing with food. Even if you're not a big fan of beer, Level 33 is great for the view, and perhaps a glimpse of the chef.
She might not be an award-winning chef, but German Wine Queen Annika Strebel has definitely won plenty of hearts with her warm personality and in-depth knowledge of German wines. Elected by an 80-member jury of politicians, journalists and professionals from the wine industry, this young winter has already won awards for her very own Silvaner.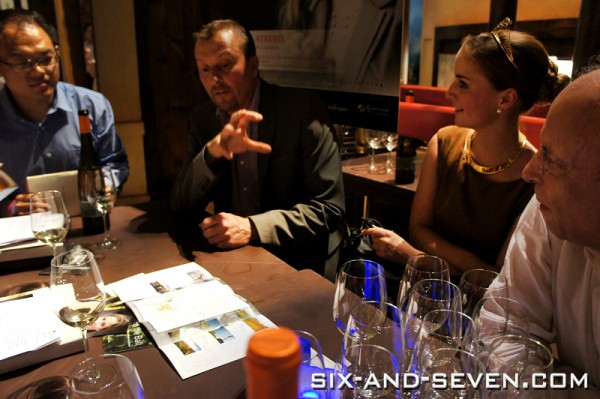 Another interesting character at the event is the highly excitable Chef Manjunath Mural. With a strong desire to popularize modern Indian, he aims to change the stereotype that Indian food is spicy with his creative execution of dishes with the use of more exotic ingredients like crocodile, truffles, blue cheese and even foie gras.
Set to become the only three Michelin-starred chef to be permanently based and working exclusively in Singapore, Chef Bruno Ménard is collaborating with Déliciae Hospitality Management Group to change up the local dining scene. Two new restaurants are set to open this year and we can't wait to experience some of his 'neo-classic' French cuisine.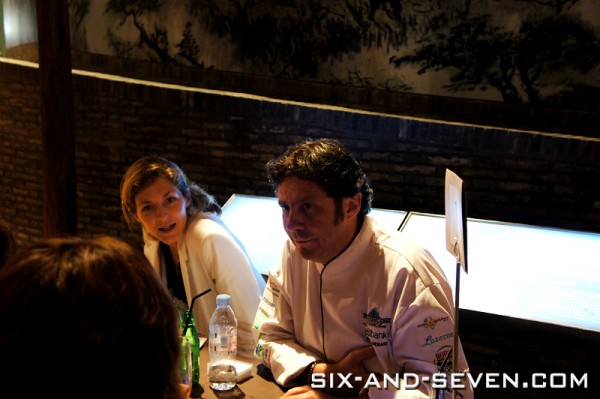 Six&Seven would like to thank Phish Communications for the invite to this exclusive event and the opening gala of World Gourmet Summit 2012.