With the passing of Songkran Festival slightly more than a week ago, the launch of Kha's Street food menu could not have been timelier. While the restaurant cannot promise a similarly drenching experience, the food served is reminiscent of the hawker fare we have come to love from our annual pilgrimage to Bangkok.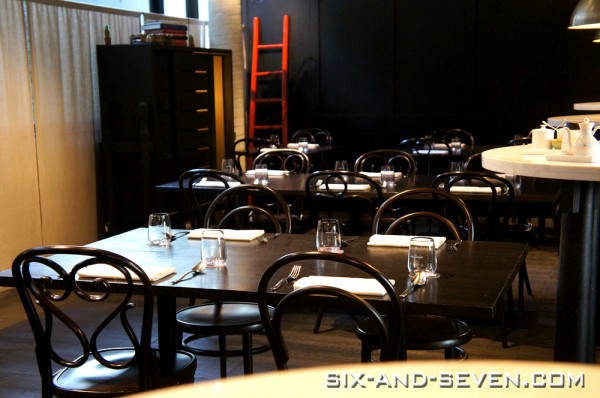 Located at 38 Martin Road, Kha serves up modern interpretations of the Thai cuisine. Given that I have not paid anything more than 500 baht for a decent meal in Bangkok, the affordable pricing of the lunch menu compared to dinner is a warm welcome.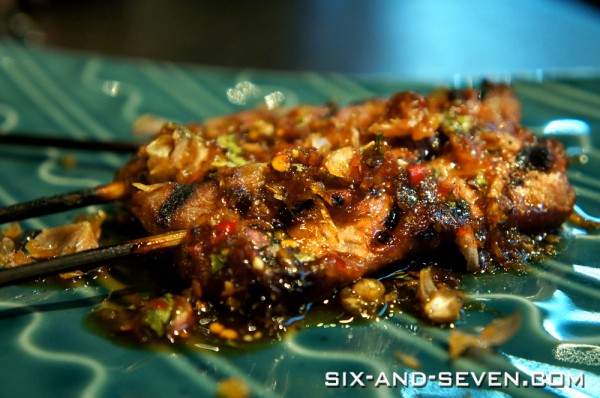 We had several starters to share, some of which are a worthy mention. The Muu Bing (Grilled pork skewers, $6) was not your traditional satay dish. While the pork was a tad dry at parts, the sauce blend, which pales the traditional peanut sauce, saved it. The combination of spices with lemongrass and chili gave the sauce a balanced sweet and sour taste to it.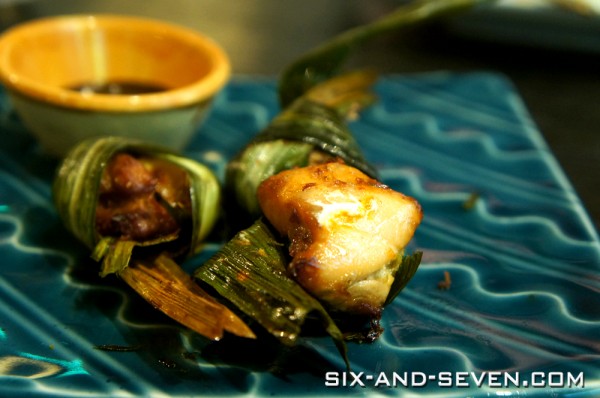 The Gai Hor Bai Toey (Chicken wrapped in pandan leaf, $6) may resound well with the men who have involuntarily chosen to serve the country. Kha takes this dish, commonly served in the army, one notch higher by grilling the chicken to a juicy and tender consistency.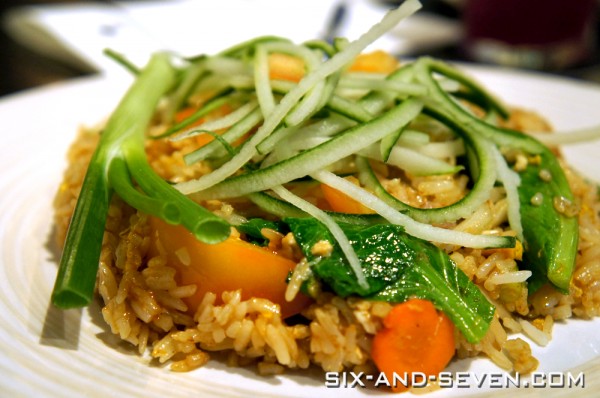 As for the mains, the Khao Pad Roast Fry (Train fried rice, $7) was rather disappointing. Probably taken after the Singapore Mass Rapid Transit (MRT), this "train fried rice" is also doomed to break down. While there were generous portions of chicken, the dish tasted no more different than the zi char fried rice I had at my hawker centre.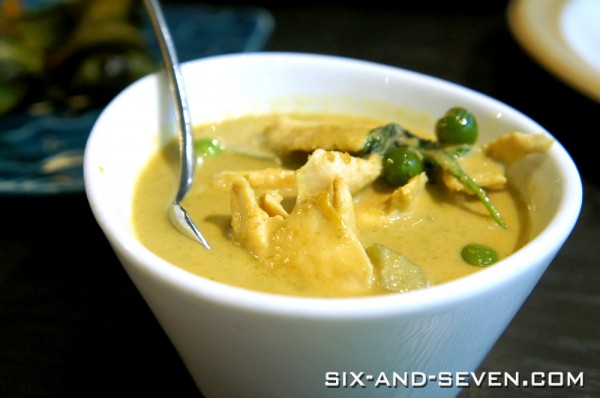 The Khao Raad Gaeng Kheaw Wan (Green curry, $10) proved slightly better, albeit they should place the "Healthier choice" logo by the side of this dish. The curry was great, and went even better with the rice; however, the chef 's choice of using lean pieces of chicken breast as the choice was rather questionable.
Most of the dishes faired average, with nothing particularly mind-blowing. Prices are quite decent, and Kha is definitely an alternative if you are looking to break away from the conventional Thai Express and would like a little quiet time. Kha's Street Food Menu is available only for Lunch.
Kha
38 Martin Road
Singapore 239059
Tel: 6476 9000 | Website
Opening hours
Lunch
Mon – Sat: 12pm – 3pm
(last order at 2.30pm)