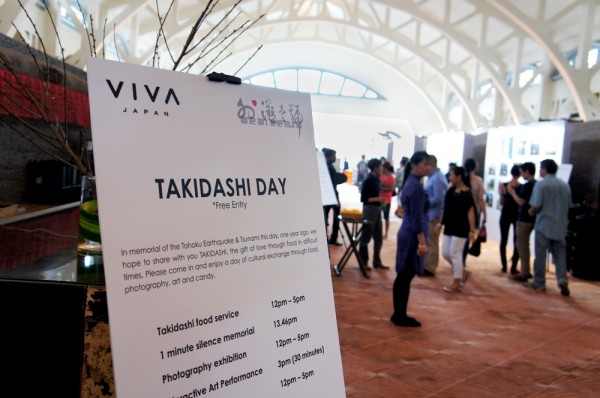 Last Sunday, Six&Seven made their way down to One on the Bund to celebrate Takidashi Day. Jointly hosted by Mandarin Orchard and Cool Japan, Takidashi Day aims to commemorate the one year anniversary of the Tohuku earthquake and tsunami in Japan.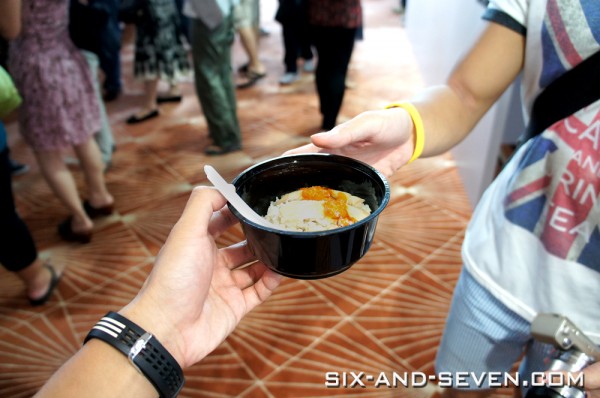 Takidashi translates to "cook & give", which is a public service act of love through the giving of home cooked food to those in need. The event hopes to help people better understand the social and cultural experience of queuing up for food relief during a crisis. While chicken rice may be considered a luxury during a natural disaster, let alone Chatterbox chicken rice, other food such as Tofu, Pork Stew and Fried rice was served too.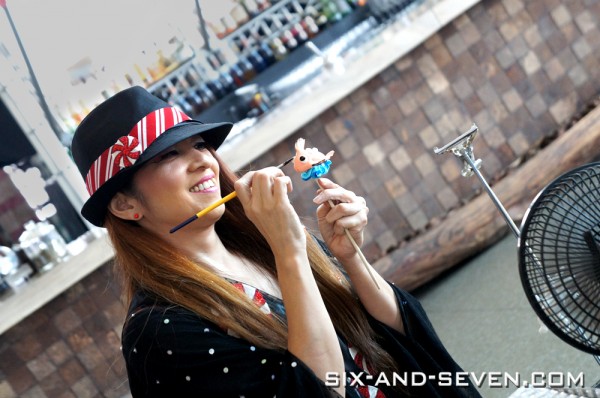 The highlight of this event was the candy artist – Miyuki. Miyuki prides herself as being the only female candy artists out of the 15 in Japan. During the Japan crisis, she ventured out to the disaster-stricken zones to help make creative works of candy to help keep the kids entertained. Her jovial nature, coupled with her talent and commitment to help others, is definitely a worthy mention.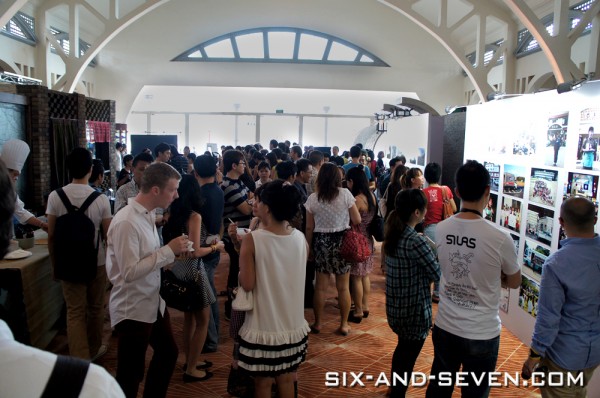 The photography exhibition also displayed an amazing collection of Japan's efforts to rebuild the nation; in a span of less than a year, houses and roads were repaired and back to normal. Six&Seven congratulates Mandarin Orchard and Cool Japan for a successful event.