When Six&Seven received the invite to a Premium Japanese Foods Seminar at 2am:lab, presented by the Ministry of Agriculture, Forestry & Fisheries (MAFF) of Japan, I could hardly contain my excitement. Sushi, sake and desserts—this is definitely how all events should be like.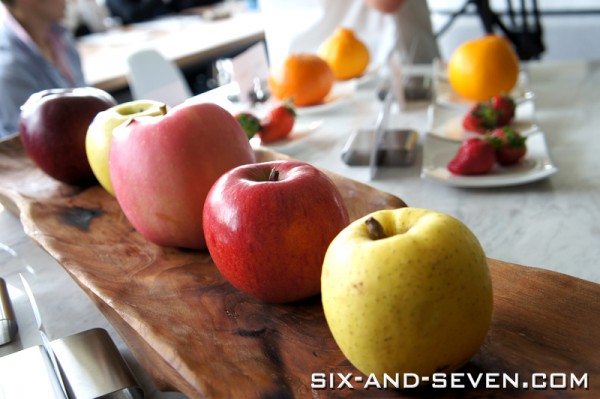 Kicking off the seminar, we had a presentation on apples—or 'Ringo', as one would call it in Japanese—by Mr .Yoshiaki Osanai from Aomori Prefectural Industrial Technology Research Center. He delves in the subject that Japanese apples shouldn't be mistaken as plain apples, as each breed of Ringo is almost its own fruit due to their many unique characteristics.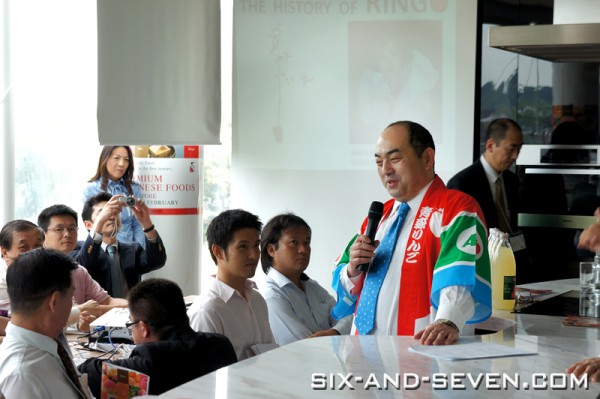 Besides the tedious process of caring for the different Ringo's—pruning the tree to ensure adequate sunlight reaching the fruit, laying reflective mats and turning of apples to achieve a uniform colour are just some of the basic steps—the different breeds of Japanese apples are also to be harvested at different months.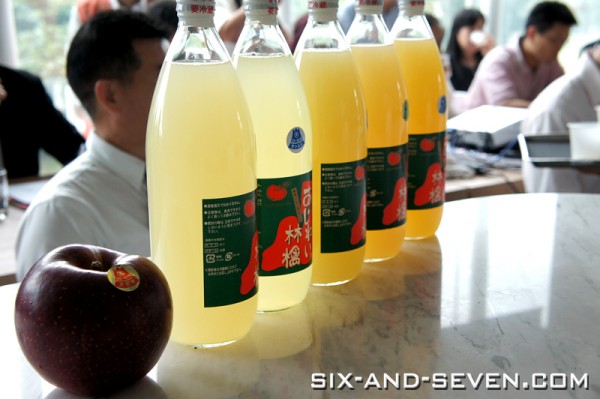 Besides Fuji, one of the most popular Japanese apples, we were also introduced to other interesting breeds by Mr. Yutaka Yamono, CEO of Yamano Ringo Co. Ltd. The Sekai-ichi is the world's largest dessert apple; the Mutsu is ruby-red when cultivated with bags and is greenish-yellow without bags, and known as Sun Mutsu; and the Chiyuki is a breed of apples that actually doesn't brown after sliced.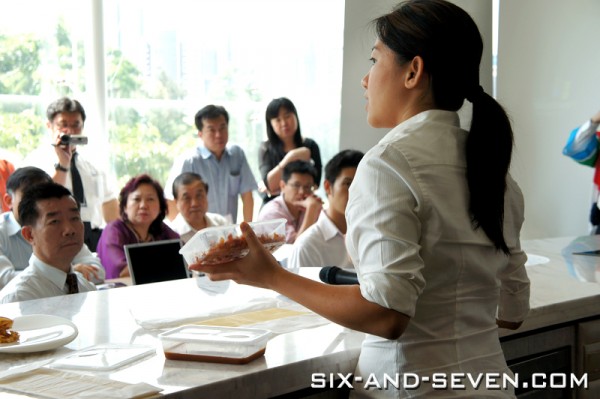 After all the mouth-watering discussion about rich, juicy apples, the famed Chef Janice Wong presented an array of exciting desserts, specially created using Japanese apples. I have always been a fan of her desserts, so it was fantastic to be able meet her in person, as well as savour some new creations.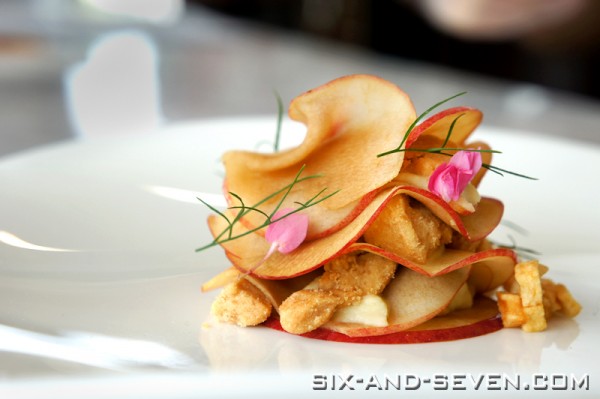 Besides the delicate and pretty Ringo Inside Out dessert, her Ringo Pop Tarts were love at first bite. For someone who isn't as into desserts as I am, Saunders even went back for seconds – that's how good it was. Chef Janice lets in that she is thinking about marketing the pop tarts, so I can't wait for it to hit the menu at 2am:dessertbar.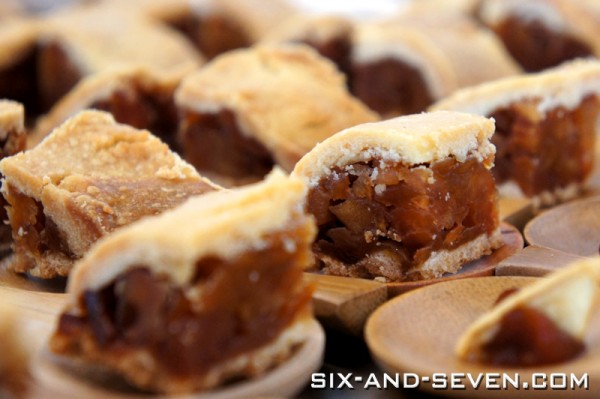 And just when I thought it couldn't get any better, enters a huge basket of fresh sashimi and Chef Masayoshi Kazato, Executive Director of the AJSA Sushi Skills Institute.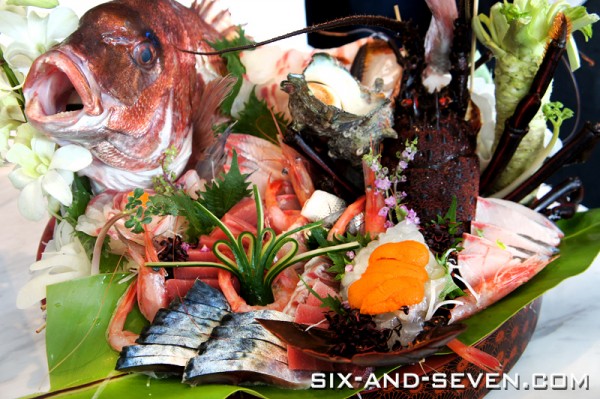 Rice is the base for the taste of sushi, and the ingredient underpinning that taste is none other than vinegar. It is shared that the trick to making delicious vinegared rice, is to mix the mixture of salt, sugar and vinegar into the rice evenly and as quickly as possible.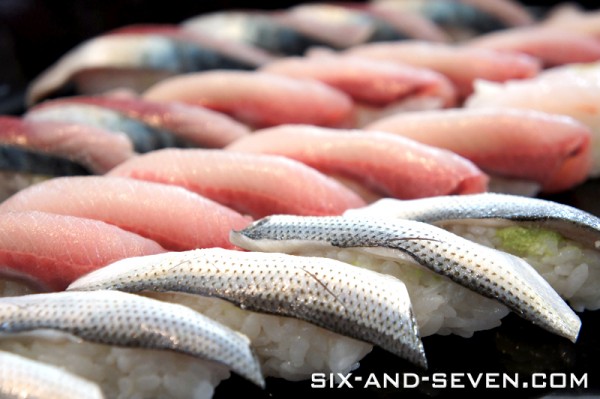 With more than 40 years of experience in making sushi, there is definitely more than meets the eye than just fish on rice. Even the way to form a sushi is broken down into three methods: Tegaeshi, Tategaeshi and Kotegaeshi.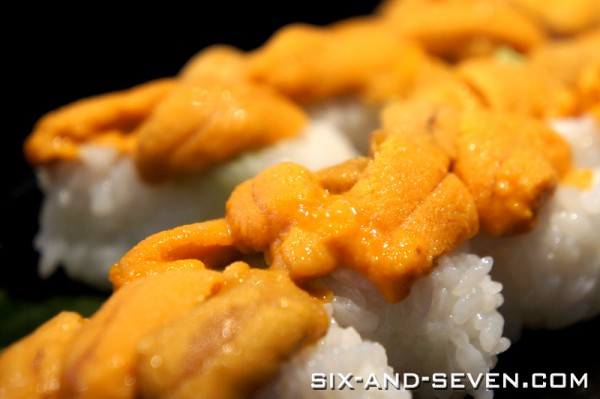 Aside from creating a feeding frenzy from the sushi, Chef Kazato also shared a tidbit on why there usually are not any female sushi chefs. Sushi is to be served at a certain temperature, and it is said that the fairer sex possesses a higher body temperature, which then heats up the sushi more than a male chef would. Saying that, I noticed that chef washes his hand almost every other minute, which could also be his little cheat.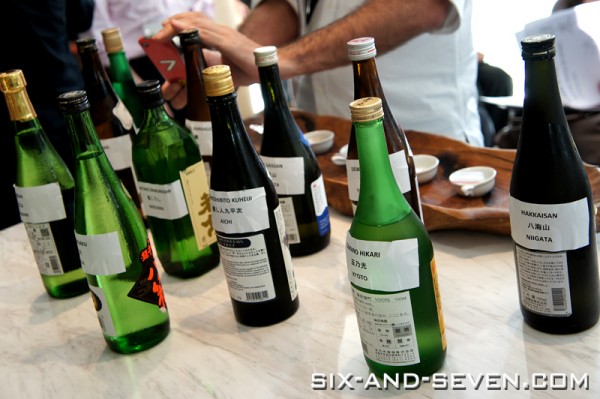 Brewed by a unique multiple-parallel fermentation, unlike the process for that of wines, sake is a unique alcohol dating back 2,000 years. Brewed using rice, water, Koji mold, with some types using distilled alcohol to enhance the fragrance and flavour, it is often difficult to pick out the subtle differences betweens the various grades of sake should one not be a connoisseur.
Aside from the normal Futsu-shu, "table sake", Mr. Tack Wai Cheong of KC Premium Food Pte Ltd explains premium sake is divided into two streams: the Junmai-shu, Junmai-Ginjo-shu and Junmai-Daiginjo-shu brewed using rice, water and Koji mold only, and the Honjozo-shu, Ginjo-shu and Daiginjo-shu brewed with the addition of distilled alcohol, with the top four grades are collectively referred to as "Gingo-shu".
Generally, the more the rice has been milled, the cleaner, lighter and more delicate the flavour. It takes two to three days to mill rice down to half its size, and premium sake is often handcrafted, which explains the longer time taken and higher cost.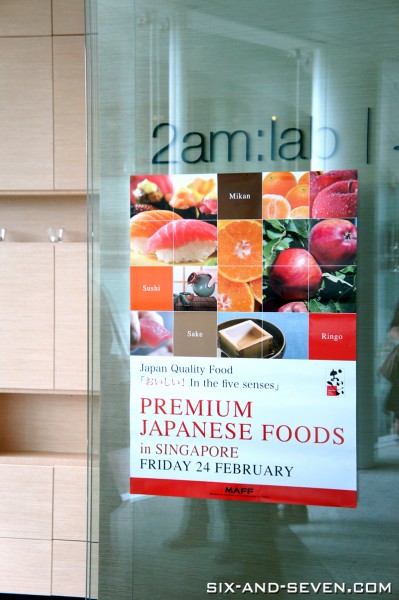 The seminar was definitely interesting and educational, and Six&Seven would like to thank CEL+ and 2am:lab for the opportunity.